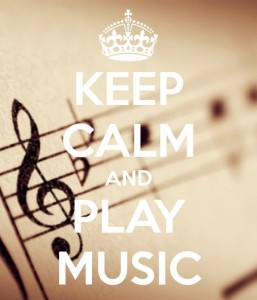 Wow!! I cannot believe that we are starting Semester 2. A sad goodbye to my Semester 1 classes, and a warm welcome to all my new students!!
We don't have a semester 2 open house, but I do have my Open House Information PowerPoint available for everyone to view. Please CLICK HERE to see the PowerPoint presentation with the basic class overview information that I presented in the fall, and as always, please don't hesitate to contact me with any questions you have.
Students are required to bring 4 things to class.
A positive attitude… We will be doing new and different things, how you approach new and different things definitely affects how successful you are.
A PENCIL. All work should be completed in class and in pencil.
Headphones. They don't need to be fancy or expensive, the dollar store ones work fine, but imagine a room with 12 electronic pianos all playing at once, and you'll understand why we need headphones in class!
A Folder. The folder MUST be something that can be left here in class. All student work is done in class and students will have many reference sheets to help them. Folders will live here in the room and be available for students when they need them.
Extra Credit: This month's extra credit is to bring in a box of tissues or bottle of hand sanitizer

With nearly 250 students each semester, we go through a lot of tissues